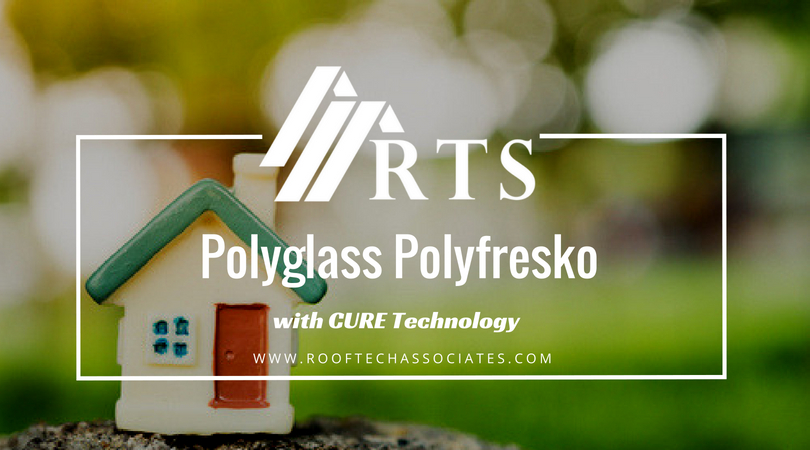 Polyfresko with Cure Technology is right for the job!
Polyglass, the company that changed the roofing industry with its ADESO Dual Compound Technology is leading the industry again with Polyfresko, featuring CURE Technology.
Cure Technology results in a longer lasting, environmentally friendly, higher quality modified bitumen membrane. Polyglass developed CURE Technology to make modified bitumen membranes more durable, with increased longevity, which features energy savings and enhanced aesthetics, without compromising the ease of installation and performance.
Cool Roofing Rating Council initial SRI value of 96 and a three year aged SRI value of 89
Polyfresko performs to Energy Star (R) standards for reflectivity
Premium membrane construction for exceptional durability and puncture resistance
Scorch resistant surface
Exceptional granule retention

Roof Tech Associates is the area leader for Polyglass products, call Jim at 407-342-4282 or email jim@rooftechassociates.com
Polyfresko Membrane Projects in Florida
Joseph Caleb Daycare Center

North Regional Library Miami

Sarasota High School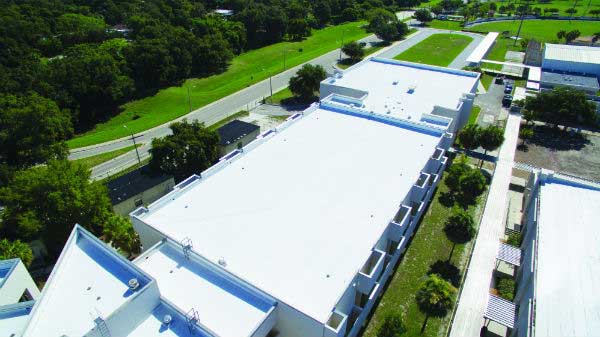 Click the links below for more specific product information on the Polyglass Polyfresko products with Cure Technology
What is Cure Technology?
A thin film technology infused with ceramic microspheres, ultraviolet (UV) stabilizers, and proprietary resins. Cure Technology is applied to modified membranes to:
Increase longevity and reflectivity
Improve stain-resistance and granule adhesion
Prevent damage from UV rays