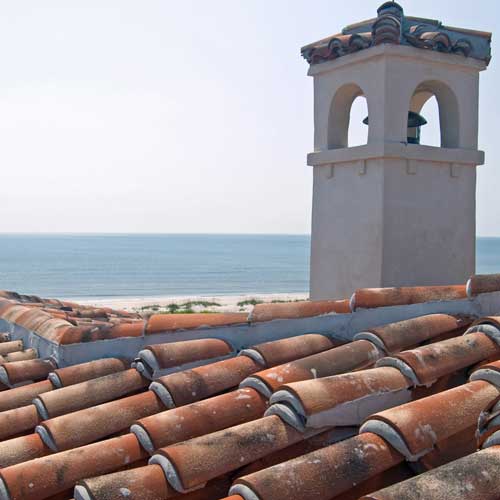 Introducing Ludowici Clay Tiles
For over 130 years architects, homeowners, universities, commercial, and government clients have turned to Ludowici Tiles for uniquely beautiful architectural terra cotta clay tile products that stand the test of time. Roof Tech Sales Associates are proud to announce our new collaboration with Ludowici Roof Tiles, crafted in New Lexington, Ohio, their clay tile products are infinitely customizable and carry a 75-year warranty. Ludowici clay tiles are of the highest quality available—chosen to adorn thousands of historic and newly built structures around the world.
The Family Story
400 years ago, the Ludovisi family of Rome, Italy began producing expertly crafted clay roof tiles. By the late 1800s, their descendant, Carl Ludowici, used this unique form of old-world craftsmanship in a roof tile factory of his own based in Chicago, Illinois. The popularity of his products led to the expansion of several factories until Ludowici was eventually consolidated into a single facility in New Lexington, Ohio.
Today, Ludowici tiles are still made in New Lexington, Ohio, and are revered worldwide for their distinctive look and sustainable, long-lasting beauty. With over 130 years of experience, Ludowici offers a broad range of color and texture options, allowing for endless inspiration. For thousands of years, villages and cities of old-world Europe, Asia, and beyond have used clay roofing as a pillar of architecture and design. Inspired by this philosophy, we incorporate old-world craftsmanship with modern production technology to design equally enduring terra cotta products to stand the test of time.