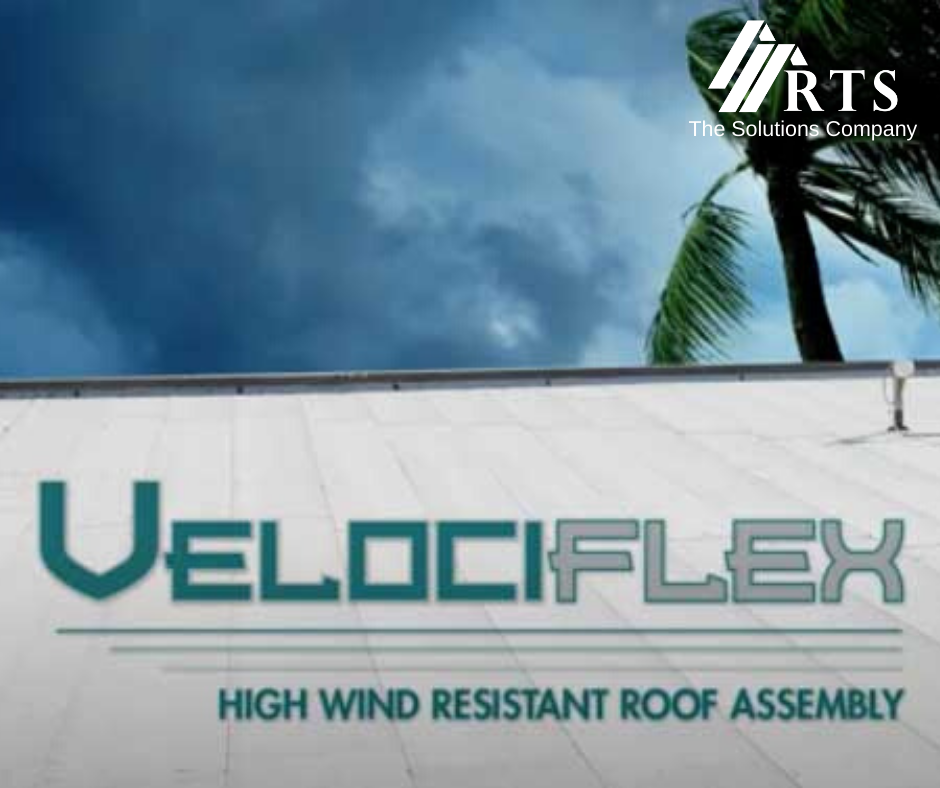 Has multiple installation and assembly options and has been independently tested for high-speed wind protection up to 270 lbs per square foot.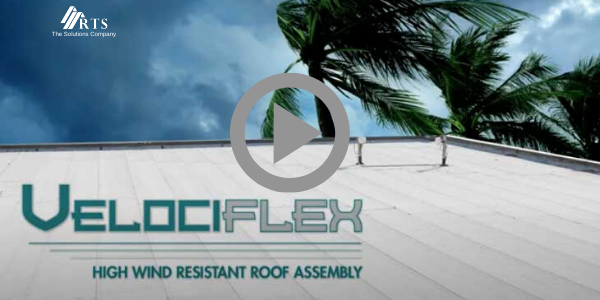 Velociflex Features & Benefits
A Velociflex roofing system is highlighted by two plies of modified bitumen membranes. The base sheet is "loose-laid" and mechanically attached in the side laps, which allows for fast and efficient installation.
Anatomy of a Velociflex System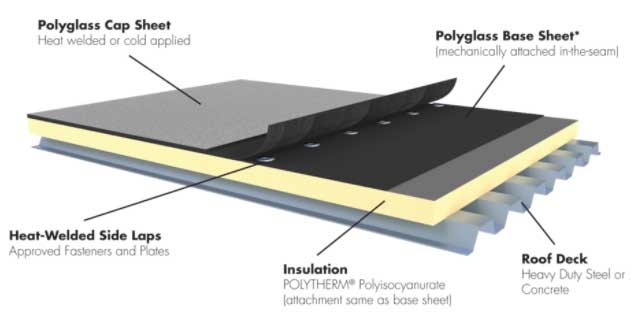 Highly Reflective 'Kool Roof' Options: Velociflex systems using a Polyfresko G cap sheet comply with the 2016 Title 24 Part 6 Cool Roof Requirements and are ENERGY STAR® Certified.
Long-Term Performance: As a redundant, multi-ply, modified bitumen roof system reinforced with high strength polyester, Velociflex is great for new roofing, re-roofing, and recovery systems.
Tested & Certified: UL Classified for use in Class A roofs, as listed in the latest UL "Roofing Materials and Systems Directory", and Florida Building Code approved.
Watertight System: A Velociflex system acts as a temporary roof once base sheet seams are heat welded.
Self Venting System: The "loose-laid" base sheet reduces the chances of blistering from substrate to membrane.
Economical: With a base sheet fastened in the seam only, you can reduce material and labor costs.
Want more information on Polyglass? Follow Polyglass on social media for up-to-date info and announcements. For direct consultation call your rep, Jim Gory for details 407-342-4282.