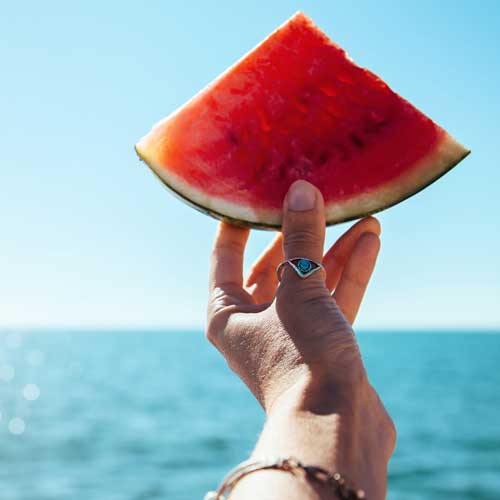 Summer Lunchtime Learning
Nothing tastes as good as a watermelon on a summer day! Unless you are eating it along with Roof Tech Sales Associates Lunchtime learning! Summer is a perfect time to treat your team to a beautiful breakfast or luscious lunch with an AIA-approved presentation on Polyglass products. Roof Tech Sales Sales Associates wants to provide the best solutions suited to your specific business. The presentation can focus on contractor offices, design professionals, architects, specifiers, or consultants. Get your preferred dates on the calendar, schedule it today with Cece!
Plan for Summer 2022 & Schedule a date!
Talk to Cece Rooks and she will work out all the details, she'll organize everything for you, invites, info, menu selections, etc.
Cece worked her way into this field by starting at the bottom and learning the ropes, customer service, inside sales, purchasing and financing, she understands every aspect. She loves to find shortcuts to help people. She does the legwork for my clients so they won't have to and thrives on finding solutions for my customers and their clients. What you don't know about Cece is that she always answers the phone, the response is …I knew you would answer!!!
cece@rooftechassociates.com
559-310-3504
All of our team members, Jim Gory, David Palici, and Gene Hand can all host a lunchtime learning event for your team. Summer is the best time to get your team updated on all the Polyglass products. RoofTech Associates has a family legacy, founded in 1997, Jim Gory set out to continue the tradition and utilize the extensive knowledge gleaned from an 80-year heritage in roofing. Roof Tech Sales & Associates set out to provide products and information through distribution, working directly with contractors, architects, consultants, and specifiers. We are an independent representative firm for the highest quality manufacturers in the roofing industry. Our focus is on sales, support, and customer service for our clients. In addition to marketing and sales support, we act as field consultants, provide training, and product guidance, and help develop specifications for Florida.