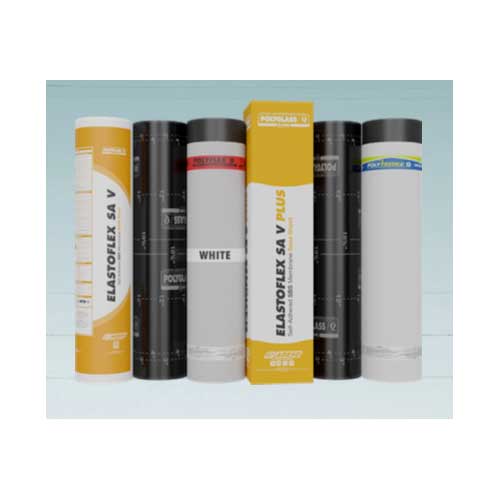 Polyglass Stick One Torch One
While you may already be selling Polyglass Stick One Torch One, are you aware of all the benefits! Review the sales flyer  Polyglass Stick One/Torch One to familiarize yourself with the details. Commercial contractors were top purchasers as well as getting this system specified on some public bid jobs.
The Polyglass contractor benefits:
When Elastoflex SAV is installed, the roof is immediately water-tight. Most other competitors require immediate installation of their cap sheet after their base sheet is installed for water tightness with their system. Elastoflex SAV gives contractors more protection and flexibility. They can get their job dried in with Elastoflex SAV, then return at a later date to apply the cap sheet.
This is where the benefits of ADESO Technology come into play. ADESO is a dual compound innovation from Polyglass. The top surface of Elastoflex SA V is a true SBS compound, with an aggressive adhesive compound on the bottom. Elastoflex SA V can be exposed for up to 90 days. That is an installation flexibility advantage for contractors.
Polyglass is the only manufacturer of APP torch cap sheets that offers a granular free end lap! Patented FastLap! That is a labor-saving feature that no other manufacturer offers. Polyglass cap sheet membranes can be installed with less time and labor because there is less need for granules to be embedded at the end laps. Torching is done to a clean granule-free surface.
A 20-year warranty is available to Polyglass Registered contractors.