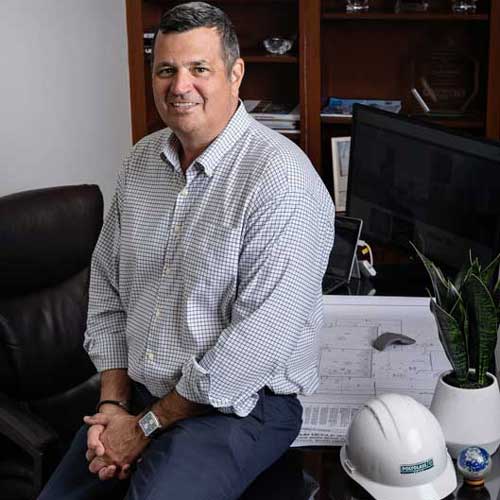 Supply Chain Blues?
Manufacturers, warehouses, transportation providers, distribution centers, and retailers are reporting disruptions. Times are changing—so is the supply chain. We have all been living in these unprecedented times. Our industry is not different and I wanted to acknowledge how frustrating and tedious the stop/start of product availability can be.
RoofTech Associates has solutions and alternatives for any projects you may be having difficulty procuring materials for. Call or email me to discuss any project needs you may have, our goal has always been to help you complete your projects with efficiency, jim@rooftechassociates.com 407-342-4282.
I thrive on finding solutions for my customers and their clients. When my customers win, we all win. I have a competitive spirit by nature and enjoy the sales process. A natural collaborator and student of roofing, always seeking new and innovative information.
Consistently a top performer for several national manufacturing companies & Past Presidents Club recipient
Served on the Board Of Directors at the CFRSA and the SFRSA.
Past president of CFRSA in 2000.
Elected member of Rep Advisory Board
Currently holds a patent pending for an innovative roofing application
How and Why it All Started
Roof Tech Sales & Associates
A family legacy, founded in 1997, Jim Gory set out to continue the tradition and utilize the extensive knowledge gleaned from an 80-year heritage in roofing. Roof Tech Sales & Associates set out to provide products and information through distribution, working directly with contractors, architects, consultants, and specifiers. We are an independent representative firm for the highest quality manufacturers in the roofing industry. Our focus is on sales, support, and customer service for our clients. In addition to marketing and sales support, we act as field consultants, provide training, product guidance, and help develop specifications for Florida.