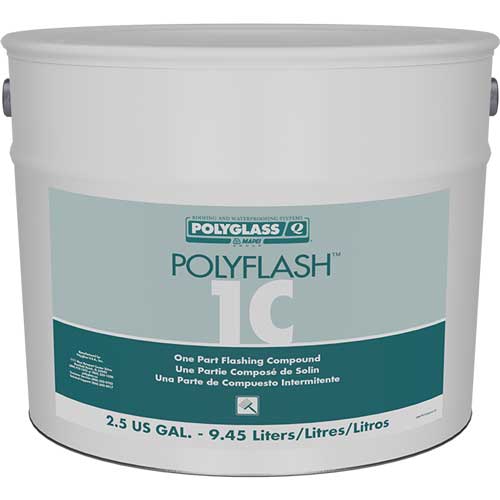 PolyFlash® 1C Flashing Compound
PolyFlash 1C is a one-component, moisture-cure white flashing compound designed for sealing various roofing and waterproofing details, including walls, curbs, vents, roof drains, pitch pans and unusually shaped penetrations. When combined with our lightweight PolyBrite Reinforcing Polyester, this flashing compound solves even the most challenging flashing needs.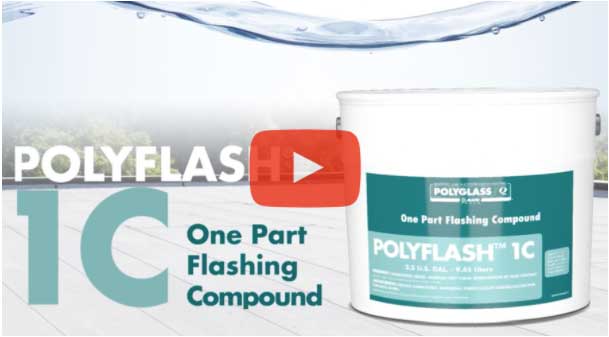 PolyFlash 1C Features & Benefits
Strong and durable: The high-solid formulation of PolyFlash 1C provides high tensile strength and crack bridging capabilities.
User-friendly application: Polyflash 1C has minimal odor, and can be applied in wet conditions and across an ambient temperature range of 40° F to 122° F.
Outstanding weatherproofing: This flashing compound offers excellent waterproofing of <1.0 US perms and is UV-resistant when fully cured.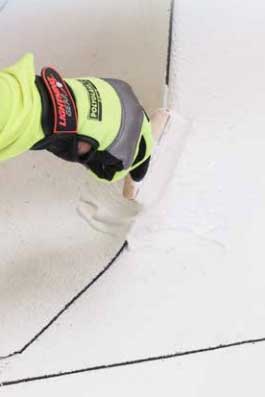 Want more information on Polyglass' Coatings? Follow Polyglass on social media for up-to-date info and announcements. For direct consultation call your rep, Jim Gory for details 407-342-4282.