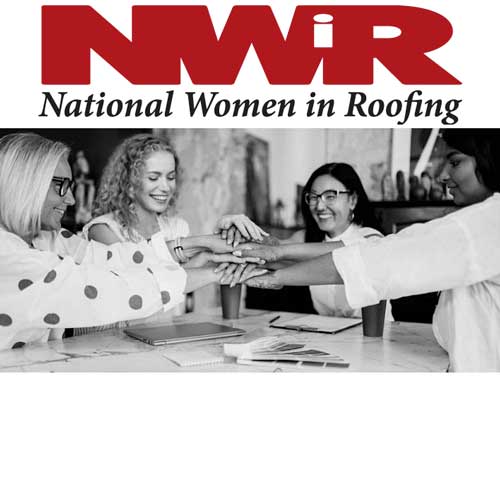 National Women in Roofing Network Event
Tue, August 23, 3:00 PM – 5:00 PM EDT
How do you increase your visibility and build great relationships? NWIR has a great solution – Speed Networking for building your community of contacts! And it's followed by Happy Hour, what could be happier than that? The NWIR helps connect industry professionals with valuable info on time management, sales techniques, marketing, technology, legal work, and that ever elusive work/life balance!
Please join us at Cohen Law Group located at 350 N Lake Destiny Rd. Maitland, FL, Tue, August 23, 3:00 – 5:00 PM EDT.
****Don't forget your biz cards (stick them in your car now so you don't forget!) Register on Eventbrite!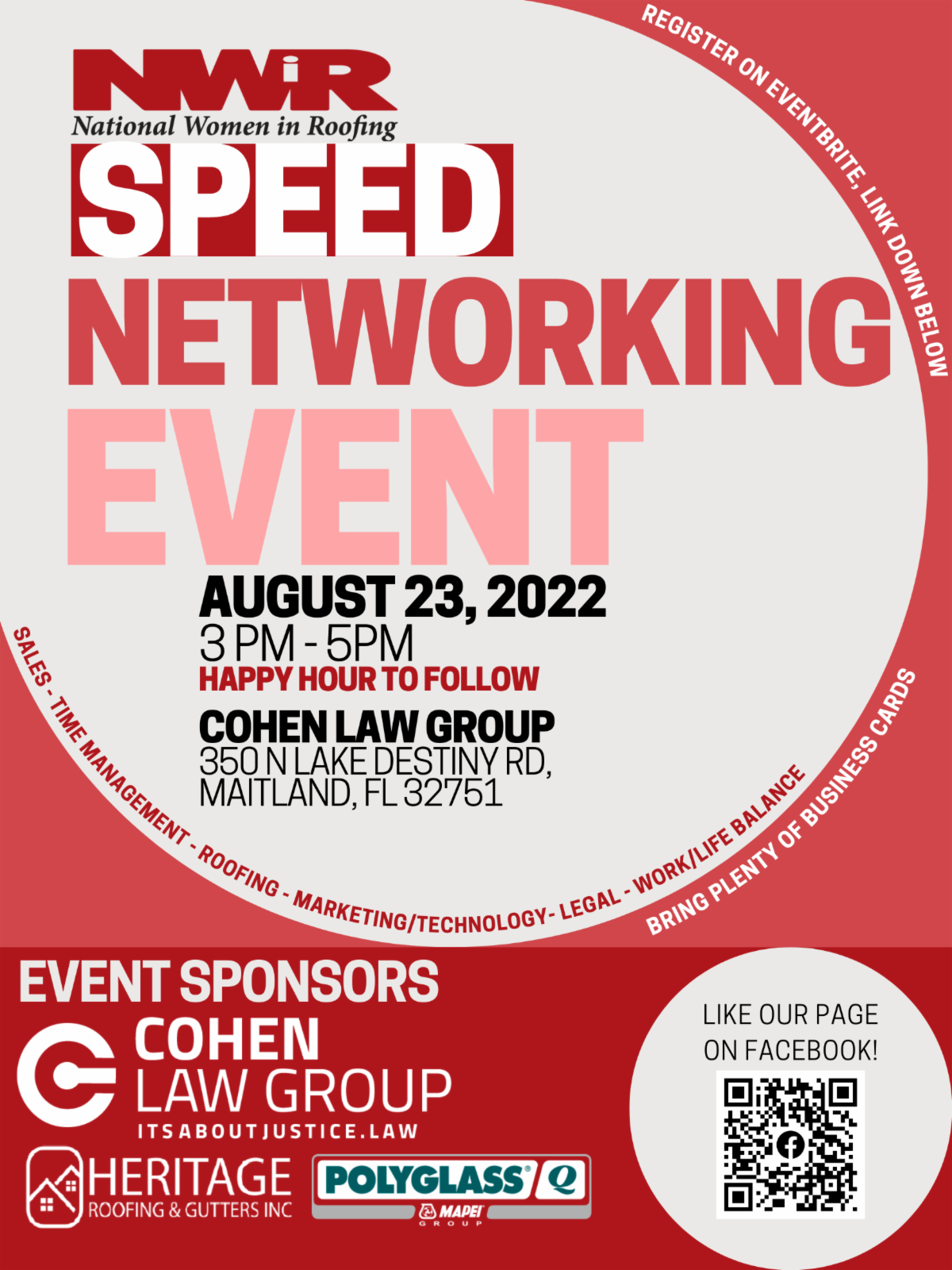 The mission of NWiR is to empower women in the roofing industry.
National Women in Roofing (NWiR) is a volunteer-based organization that supports and advances the careers of women roofing professionals, from manufacturing to design to installation, investigation to repair to management, and every step in between. NWiR provides networking, mentoring, education, and industry recruitment opportunities from the rooftop to the boardroom, for the young professional at the start of her career to the seasoned manager in the executive suite. Through a commitment to connect and empower women in roofing, NWiR members contribute to the overall betterment and professionalism of the roofing industry.
Membership also includes and welcomes men who support the inclusion of women in the roofing industry. Working together, NWiR members are bringing the industry to a new level of excellence by supporting and promoting the contributions of women as an essential component to the future of roofing.
The NWIR Team
Daphne Livingston – Chair
Cece Rooks – Vice Chair
Chantal Daniels, Sofia Megaro – Secretary
Brittany Shelton-Treasurer
Sabrina Underwood-Education Chair
Need more details? Please contact Cece and she can fill you in with all the pertinent information!
cece@rooftechassociates.com
559-310-3504