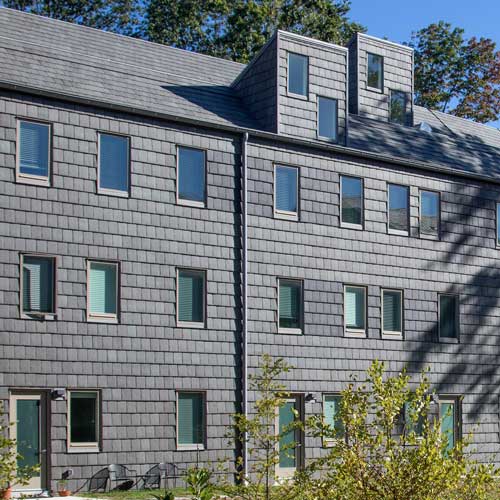 Ludowici Webinar Series – October
The pre-scheduled October CEU presentations by Ludowici and Terreal North America welcome architects, designers, contractors, or anyone with a general interest in terra cotta tile. Our Continuing Education Programs in an online platform to better meet the needs of AIA and IDCEC members.
Enrich your knowledge of architectural terra cotta in one of our four learning series webinars lead by company experts versed in terra cotta, ceramics & engineering, interior design, and architecture.
10/5 – Ludowici: The Art of Terra Cotta & Color (LRT-108) RSVP Here 11:00 am – 12:00 pm EST Alicia Cordle / Jessica Snoke 1 AIA / IDCEC
10/14 -Terreal North America: Architecture & Terra Cotta Cladding (TNA-102) RSVP Here 3:00 pm – 4:30 pm EST 1.5 AIA / IDCEC
10/19 – Ludowici: The Fundamentals of Clay Roof Tile (LRT-104) RSVP Here 12:00 pm – 1:30 pm EST Rob Wehr 1.5 AIA / IDCEC
10/28 – Ludowici Dallas Showroom Virtual Tour RSVP Here 3:00 pm – 4:00 pm EST Stephanie Ellis
Fun Fact:
PLAZA HOTEL RENOVATION
The Plaza Hotel was originally built with Ludowici Roof Tile in 1910 and the roof was renovated in 2008 with tiles that were exact replicas of the original.
The Ludowici Difeerence
USA MADE. WORLD-RENOWNED.
All Ludowici terra cotta products have been proudly manufactured in the USA for over 130 years. Our world-class clay is meticulously crafted in New Lexington, Ohio with locally sourced materials just five miles away, ensuring Ludowici tiles are 100% made in the USA.
EXCEPTIONAL QUALITY
Our commitment to quality has never changed, which is why we are one of the world's most trusted sources for distinctive architectural terra cotta. Ludowici's products are made from 100% clay and manufactured without the use of:
Petroleum-based materials
Sand or silica
Cementitious materials
Unproven synthetic materials
Surface sealers