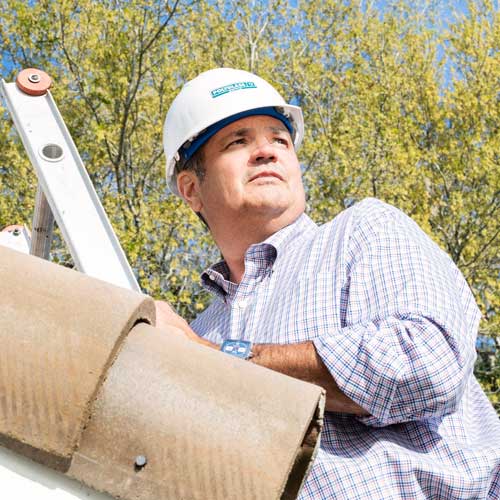 Are you Hurricane prepared?
Here at RTS & Associates, our mission is to get everyone through this year's hurricane season. Make sure you're well prepared for Emergency calls by having these products on hand. These Polyglass products will help get you there.
PolyFlash 1C
Polyflash 1C is compatible with multiple roof systems, including asphaltic membranes, APP and SBS membranes, and conventional BUR systems. It is ideal for sealing masonry, wood, curbs, vents, roof drains, pitch pans, specialty gypsum sheathing products, and unusually shaped penetrations. Polyflash 1C also has the unique ability to be applied as an immediate, but temporary emergency leak repair over wet or damp surfaces. As a reliable, versatile solution for temporary and permanent roof repairs, PolyFlash 1C is an ideal product for contractors to keep on hand when performing roof maintenance. When determining when to use this flashing compound, we recommend contractors walk through this handy roof maintenance checklist to ensure any warranties remain valid:
Conduct a documented roof inspection. Visually survey the exterior condition of the roof.
Remove roof-top debris. This includes (but is not limited to) leaves, branches, dirt, rocks, bottles, trash, etc., that has accumulated.
Clean gutters, downspouts, drains, and scuppers. Make sure water freely flows off the roof. No standing water should remain on the roof surface within 48 hours after the last precipitation.
Examine all-metal flashing areas for rusting or damage. This kind of damage may have been caused by foot traffic, wind, hail, snow, ice, etc. All damaged, loose, or poorly sealed materials must be repaired with Polyglass products, by a Polyglass Preferred/Quantum Contractor, or as otherwise approved by Polyglass.
Maintain and re-mediate all exposed mastics and sealants regardless of purpose or function. These maintenance items should include pitch pans and metal flashing sealants.
PG425
PG 425 wet and dry roof cement is a general-purpose formulation for wet weather repair of roof leaks. It's heavy, "trowel-grade" consistency makes this product ideal for sealing and patching temporary emergency holes and cracks in roofs, even in standing water. In addition, the formulation is non-destructive to asphalt-based roofing membranes.
PolyPlus50
PolyPlus 50 premium modified wet/dry cement is a superior quality formulation for use in a wide variety of roofing applications such as SBS roofing systems as well as various other membrane systems and even in conditions that are wet, damp, or underwater. In addition, PolyPlus 50 can be used for emergency repair as well as on shingles, BUR (Built-Up Roofing), concrete, and general damp proofing. PolyPlus 50 has a heavy, "trowel-grade" consistency that makes it ideal for flashing details, attachment of the membrane to steep slopes and parapet walls, and a variety of waterproofing repairs. Its flexibility and elasticity make it superior to standard plastic cement especially where there are moving joints. PolyPlus 50 contains special additives that enhance spreadability allowing for more linear feet applied per hour and is specially formulated to be compatible with Polyglass roofing membranes.
For direct consultation call, Jim Gory for details 407-342-4282.