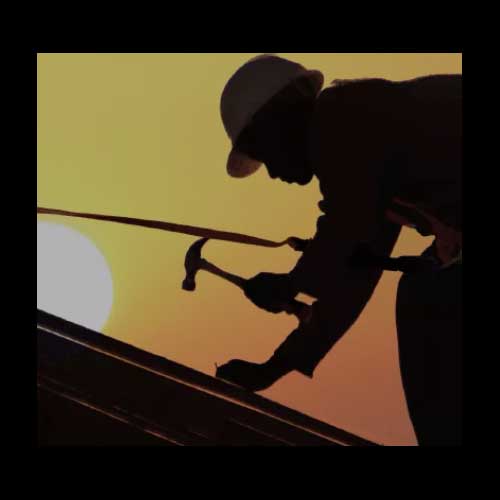 FIT is not what you think!
FACTORY INSTALLATION TRAINING (FIT)
Ludowici welcomes roofing and installation contractors (of all terra cotta experience levels) to apply and attend Ludowici for a multi-day learning event. This includes a tour of the historical New Lexington tile factory (opened in 1888) and Factory of Ideas Showroom, as well as professional installation training from our in-house technical team of engineers and architects. The FIT Program was created for any roofing contractors interested in learning more about Ludowici, terra cotta products, proper installation techniques, and as a potential stepping stone to enter Ludowici's exclusive Crown Roofer Program. Upon completion, roofing contractors and installers will be given the status of Factory Installation Trained.
The primary goal of Ludowici's three-day technical training is to educate, equip, and enable roofing contractors to feel comfortable about successfully installing terra cotta roofing products. It also serves as a potential entry point and stepping stone to enter Ludowici's exclusive Crown Roofer Program.
By attending FIT candidates gain:
Knowledge of Ludowici's rich history and innovative present through a tour of the historical terra cotta
factory and Factory of Ideas showroom.
Network opportunities with key Ludowici corporate office and factory team members.
Hands-on Installation Training with our master terra cotta engineers and craftsman.
Access to Ludowici marketing materials, future online training, support teams, and technical services.
75-Year Material Warranty access.
Installers who successfully complete Ludowici's FIT Program will receive:
Authorized Factory Install-Trained certificate
Program completion ID card
Electronic badge for website promotion
Requirements (Annual training to retain FIT status)
A FIT installer will have an opportunity to renew their credentials each year by successfully completing/participating in two of the following:
Online Product Offering Training
Online Installation Review/Webinar
Sales Order Process Review Webinar
The local Ludowici sales representative will work with the
roofing contractor to ensure the annual renewal requirements
are successfully completed and reported to the Ludowici team.
Our Trainers
The FIT Program candidates are led by experienced engineering and architecture professionals who are well versed in product knowledge, proper installation techniques, and experience in industry and code installation requirements.