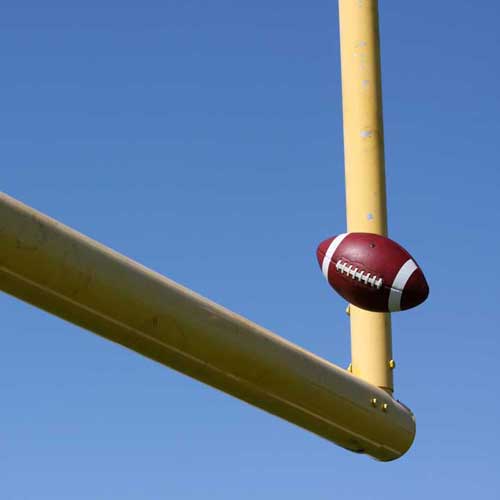 Well, it's here Football Season!
We are already into Week 3 Football and you are definitely cheering for your team! As a "Public Service" here is a listing of all the upcoming games in October for the Florida NFL teams. And a list of all the college teams, If we missed yours, hit reply and tell us who we missed!
Florida is known for producing the most NFL players, why? Several factors influence Florida's success. A favorable climate permits football to be a year-round sport. Enabling year-long training, including summer workouts and the actual in-season and off-season workouts, play a big part in developing student-athletes.
NFL Teams
Jacksonville Jaguars / Jacksonville EverBank Field
10/2 @ Philadelphia Eagles 1:00 PM
10/9 Houston Texans 1:00 PM
10/16 @ Indianapolis Colts 1:00 PM
10/23 New York Giants 1:00 PM
10/30 Denver Broncos 9:30 AM
Miami Dolphins / Miami Sun Life Stadium (in Miami Gardens)
9/29 @ Cincinnati Bengals 8:15 PM
10/9 @ New York Jets 1:00 PM
10/16 Minnesota Vikings 1:00 PM
10/23 Pittsburgh Steelers 8:20 PM
10/30 @ Detroit Lions 1:00 PM
Tampa Bay Buccaneers / Tampa Raymond James Stadium
10/2 Kansas City 8:205 PM
10/9 Atlanta Falcons 1:00 PM
10/16 @ Pittsburgh Steelers 1:00 PM
10/23 @ Carolina Panthers 1:00 PM
10/27 Baltimore Ravens 8:15 PM
College Football Teams
Central Florida Knights / Orlando FBS Bright House Networks Stadium
Florida Gators / Gainesville FBS Ben Hill Griffin Stadium
Florida Atlantic Owls / Boca Raton FBS FAU Stadium
FIU Panthers / Miami FBS FIU Stadium
FSU Seminoles / Tallahassee FBS Doak Campbell Stadium
Miami Hurricanes / Coral Gables FBS Sun Life Stadium
South Florida Bulls / Tampa FBS Raymond James Stadium
More College Teams
Ave Maria Gyrenes / Ave Maria AMU Football Field
B-C Wildcats / Daytona Beach FCS Municipal Stadium
Edward Waters Tigers / Jacksonville NAIA Earl S. Kitchings Stadium
Florida A&M Rattlers / Tallahassee FCS Bragg Memorial Stadium
Florida Tech Panthers / Melbourne NCAA II Pirate Stadium (in Palm Bay)
Jacksonville Dolphins / Jacksonville FCS D.B. Milne Field
Southeastern (FL) Fire / Lakeland NAIA Lakeland Christian School
Stetson Hatters / DeLand FCS Spec Martin Stadium
Tampa Bay Storm / Tampa AFL Amalie Arena
Warner Royals / Lake Wales NAIA Jahna Field (in Winter Haven)
Webber Intl. Warriors / Babson Park NAIA Legion Field (in Lake Wales)
Remember…
Sportsmanship is an understanding of and commitment to fair play, ethical behavior and integrity, and general goodwill toward an opponent. It is an affirmation that an athlete is disciplined enough to have perspective, maintain poise and do what is best for their teammates.
Our Team is ready to assist your team! If you have any roofing questions or want to talk football, call Jim Gory, at 407-342-4282.