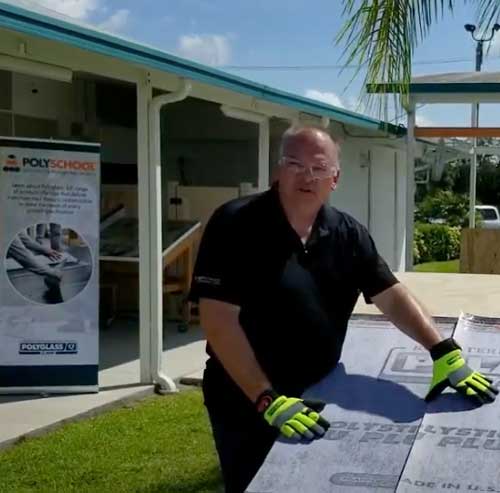 How to Install an Endlap on a Fabric-Surfaced Underlayment
Our goal is to help you with all your installation efforts. Watch our tips from Polyglass Roofing Experts. To help ensure a proper seal, underlayment products with a polyester fabric surface require a little extra attention during installation. In this step-by-step video, Polyglass technical expert Scott Hilliard demonstrates the proper way to install an endlap detail on one of our most popular steep slope underlayment products, PolyStick® TU Plus, using an approved mastic like PG 500 or PolyPlus® 50.
When to Use This Installation Method
This installation method should be used any time the self-adhering side of a steep slope underlayment comes in contact with the fabric surface — such as an endlap, hip, ridge, or valley. In addition to steep slope applications, this method is also approved for low slope underlayment products with fabric or granule surfaces. This installation method is not necessary for underlayment products with smooth surface films (such as Polystick® MTS Plus).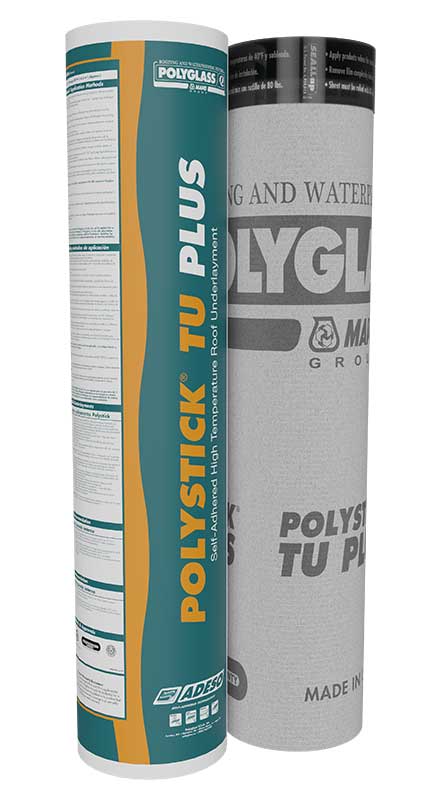 If you have additional questions about installing Polyglass products, drop our technical services team a line by emailing technical@polyglass.com. If you want a direct consultation call your rep, Jim Gory for details 407-342-4282. Polyglass® became a leading manufacturer of modified bitumen roofing membranes in Europe in the 1960s. From there, it introduced the products and technology to the United States in 1992. Since then, Polyglass has grown to be a leading innovator in the roofing industry. Follow Polyglass on social media for up-to-date info and announcements.