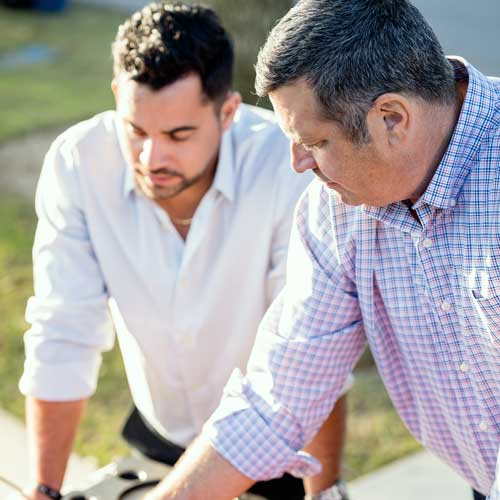 Resources at Your Fingertips
Polyglass and RoofTech Sales & Associates provide the best practices and resources to assist contractors in the daily work of getting the job done right. We've collected some helpful information that can be useful in many situations. For personalized assistance call Jim Gory for details 407-342-4282.
Here are the resources to keep at your fingertips. Click on the highlights to see the project or read the info sheets.
Liquid-Applied Roof Solutions brochure provides you with a list of all our acrylic and silicone coatings, primers, and accessories.
Whisper Trace Project Crown Roofing installed 160,000 sq ft of new roofing on fourteen residences in the community. Relying heavily on Polyglass products for the project's materials.
ADESO Technology is the most innovative self-adhered bitumen waterproofing product available in the industry. Read more.
Tips From Polyglass Experts Polystick TU PLUS is a waterproofing underlayment designed specifically for use as a tile underlayment. Read more.
RoofTech Associates
A family legacy, founded in 1997, Jim Gory set out to continue the tradition and utilize the extensive knowledge gleaned from an 80-year heritage in roofing. Roof Tech Sales & Associates set out to provide products and information through distribution, working directly with contractors, architects, consultants, and specifiers. We are an independent representative firm for the highest quality manufacturers in the roofing industry. Our focus is on sales, support, and customer service for our clients. In addition to marketing and sales support, we act as field consultants, provide training, product guidance, and help develop specifications for Florida.
Polyglass USA
Polyglass® is an ISO 9001:2015 Certified, leading manufacturer of modified bitumen membranes and roof coatings for low- and steep-slope applications. Utilizing the most technologically advanced manufacturing process in the industry, Polyglass operates six state-of-the-art manufacturing facilities — five in North America and one in Italy that serves all of Europe. Polyglass also has operations in Great Britain and Romania. Part of Mapei® Group, a multi-billion dollar manufacturer in the building industry with over 31 research centers and more than 81 production facilities in 35 countries. Polyglass is committed to adding value by producing cutting-edge products that meet or exceed the needs of our customers. Our goal is to provide a professional experience, focusing on quality products and efficient service while meeting the objectives of our shareholders and employees.