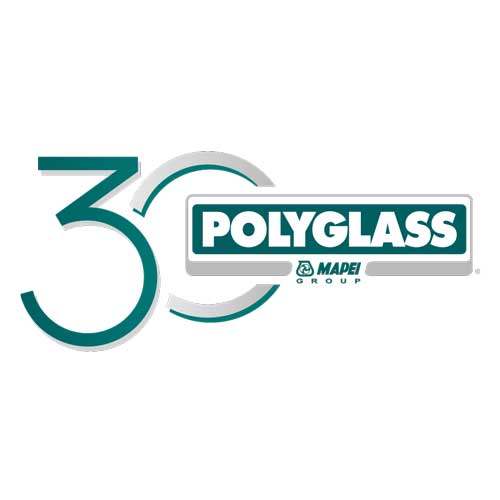 Celebrating 30 years of PolyglassUSA!
We don't look a day over 29! Celebrating 30 years of cutting-edge, quality product design for the U.S. building and waterproofing industries! Thank you for being part of our company's success over the years. We greatly appreciate and value you. As we look forward to the many initiatives, innovations, and area expansions to come, we reflect on the last three decades and can't help but feel an overwhelming sense of pride. We've been involved with incredible new product launches, tradeshows, and projects.
For the past 30 years, PolyglassUSA has been able to service North America in a few days, and we will continue to do so in the incredible years to come. Technical Representatives are available on-site for support and our customers' needs always come first! Don't delay, reach out to our Team today. RoofTech Associates, Jim Gory 407-342-4282 is your best advisor for all the Polyglass group of products.
"In thirty years, we innovated, we created a lot of products that are very, very good for the industry. The roofing industry is evolving; there are challenges every year, especially labor challenges, material challenges, and we as Polyglass are really trying to find the solutions through our people, through engaging our people, making them work together, and so far since day one [it has] been working very very well."
~ Natalino Zanchetta, CEO, Polyglass
Polyglass in Action
Triton's Trumpet Condominiums
For this roofing project, F.A Taylor & Son tore out the old modified roof systems of the Triton's Trumpet Condominiums and installed a new HD cover board over the concrete substrate, they installed Elastoflex SA V for the first membrane layer and finished it with a cap layer of Elastoflex SA P Polar Cap.
READ MORE
Martha's Vineyard Storage Facility
When Trademark Services, LLC was called upon to install a roof on a high-end new construction storage facility, Polyglass was naturally their brand of choice. This project called for a 20,000-square-foot new roof installation on a new construction climate-controlled storage facility on Martha's Vineyard.
READ MORE
ICU Medical
Medical supply firm ICU Medical contracted C.I. Services for an 80,000-square-foot roof restoration for one of their warehousing and distribution centers in Santa Fe Springs, CA. When viewing the roof and its makeup, project managers ascertained that Polyglass roofing products were the best solution.
READ MORE
Cape Coral Condominiums
Cape Coral Condominiums called Modern Development USA for a 200,000-square-foot re-roofing project on several buildings, Polyglass was their brand of choice. A multi-building residential complex located in a popular Florida tourist destination—an area prone to tropical heat and hurricanes.
READ MORE