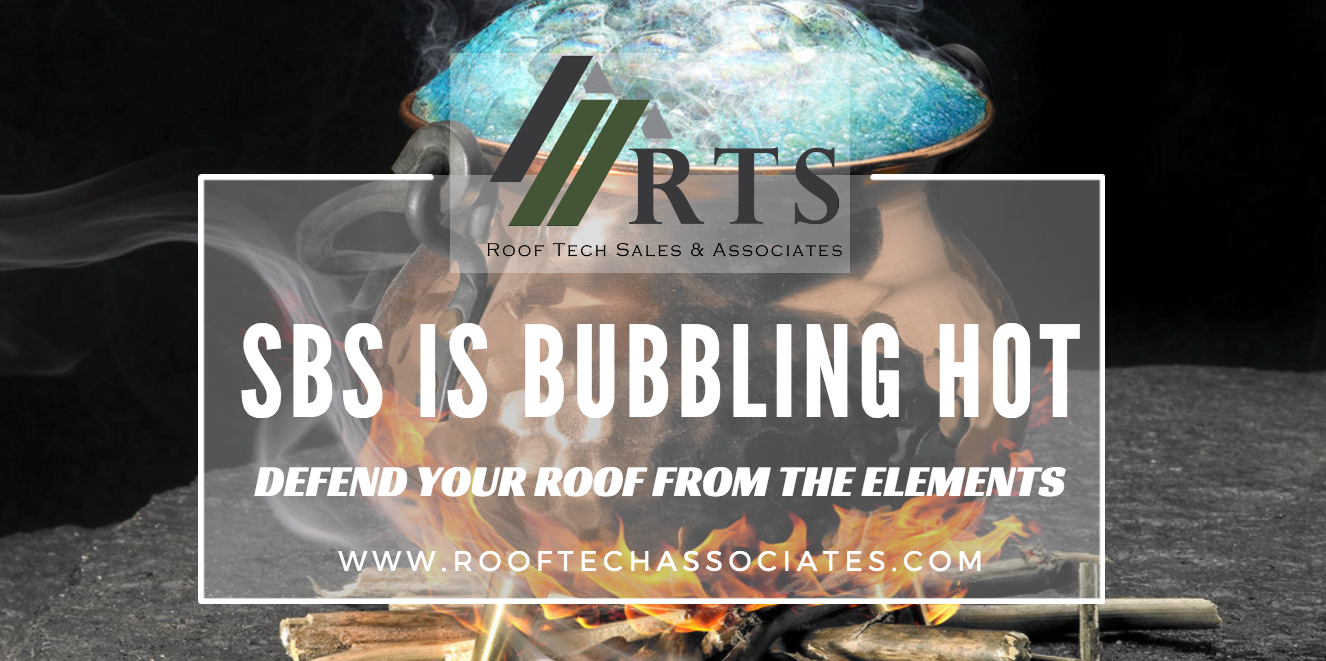 Defend your Roof from the Elements
…and other witch-y challenges. Let's stick to our themes of asphalt and redundancy, let's explore SBS modified roof systems. The Styrene Butadiene Styrene is quite a mouthful, but a very reliable roofing system to help defend your roof from the elements and wear and tear that can impact the effectiveness of your roof.
Let's clarify, what is SBS (Styrene Butadiene Styrene)?  A rubberized asphalt that is very flexible even in cold weather something that we don't have to worry about in Florida. The flexibility of the compound also provides elongation properties that allows for expansion and contraction of the roof system. Think of rubber bands being stretched and released.  
Polyglass SBS systems can be installed with hot asphalt, cold process, and can be heat welded. Giving you options depending on the project you are going to be working on.  Polyglass SBS systems are generally two or three ply systems depending on the warranty requirements of the project.  Our modified base sheets create the dimensional stability of the system. Elastoflex S6 G or Elastoshield TS cap sheets provide you and your owner the first line of defense from the elements, foot traffic and trades that will cause damage to the system. Elastoflex S6 G and Elastoshield are manufactured with a high performance polyester reinforcement designed for longevity.  
All the Polyglass systems are designed with high standards and quality that you demand. If you want to dive deeper into these details, call Jim Gory at Roof Tech Associates,  407-342-4282, jim@rooftechassociates.com