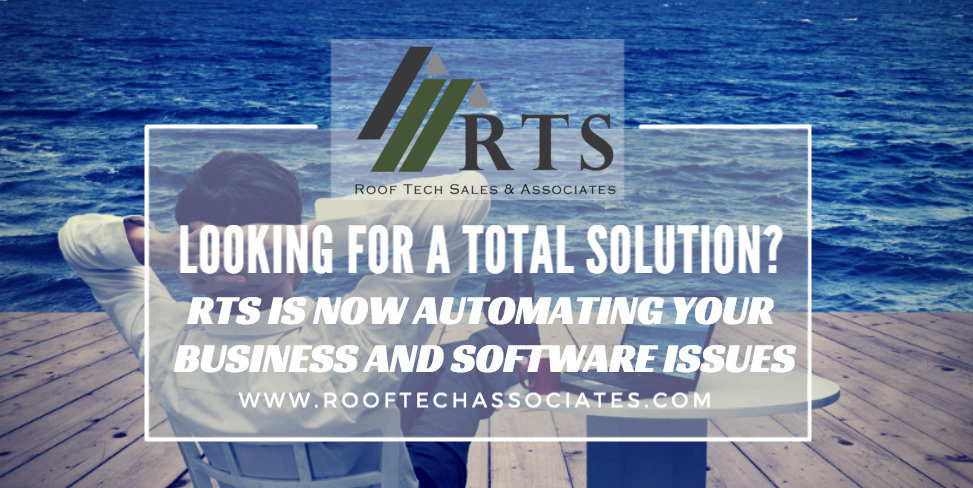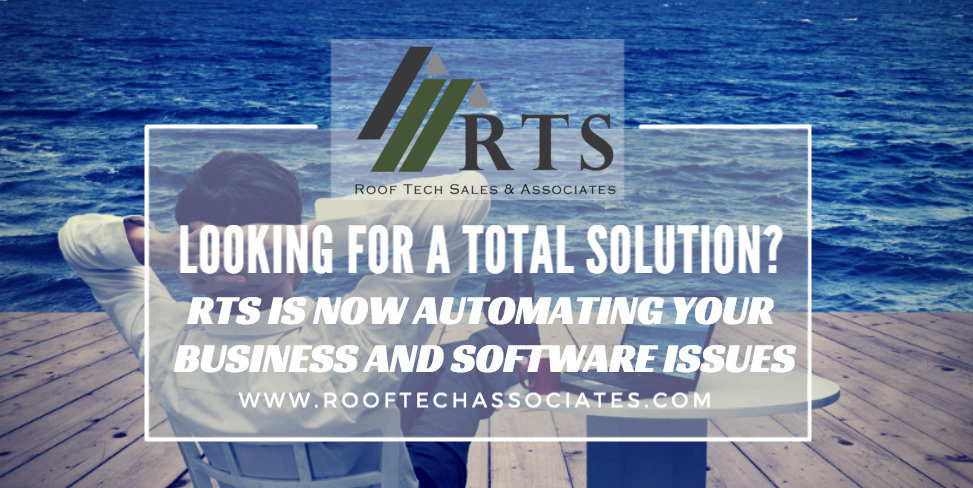 What are 5 of the biggest questions you have about estimates, tracking progress and controlling costs of a job?
THE BIG NEWS!
RTS has partnered up with ProDBX, what does that mean? It means we can now help you with the big software issues you have with your business. WE ARE PROVIDING AN EASY SOFTWARE SOLUTION!
Are you looking to manage your leads, prospects and clients?
Do you need mobile access to accept payments or place orders on site?
Can you remotely track your employee's hours on a job that drives your payroll?
How about access to a common calendar for scheduling and operations?
The ability to assign responsibilities, follow up and status reporting in real time?
RTS & Associates has the answer
ProDBX is a Cloud based suite of software applications (ERP) specialized in the Roofing Industry and priced for small to midsized businesses. These applications are interrelated so that NO other software is required to run, operate, or manage your business.
Here are Examples of the All-In-One Business Applications:
· CRM (Client Relationship Management) – A Customizable solution to manage your leads, prospects, and clients.  Contains all account history, pricing quotes, POs, proposals and client information such as addresses, email information, billing information, and contact information.
· Task Management – Ability to assign responsibilities, follow-ups, and status reporting.
· Calendars, GPS, Routing, & Dispatch – Assures common calendars for scheduling across your company, has GPS capability so you know where your workers are at all times, Ability to dispatch sales or operations personnel to prospects or job sites based on proximity.
· Point of Sale & Ordering – Ability to have MOBILE access to accept payments, or place orders at the job site.
·
Digital Documents and Designs
– Ability to have your custom documents in a digital format accessible via mobile devices using E-Signatures.
· Integrated Email – All emails in one spot with the same system.
· Inventory & Purchase Orders – Authorized employees can develop orders on the spot with mobile access, including client signature.  Ability to remotely view inventories while at the job site without phone calls.
· Timecards & Payroll – Know exactly when employees report to the jobsite and when they depart. Timecard system will drive payroll information, no more timecard entry.
·
Vendor & Stock
– Keep track of who you order from and create work or company POs.
·
Accounting & Banking
– DBX will track all your transaction for you and provide customized reporting.
· E-Commerce & Client Portal – Communicate and sell directly 24-7.
· Reputation & Surveys – Build and protect your business and online reputation.
ALL of your existing client information will be transferred into the DBX database by OUR Implementation Team.  Assuring a smooth and seamless transition for your business and clients. You'll be able to REPURPOSE your employees to help grow the business rather than having them dedicated to tasks the DBX software ALREADY does.
Eliminate multiple systems, computers, and outdated software packages with
ProDBX
.  All of this for a MONTHLY user fee with NO up front costs other than the initial implementation fee.
To learn more contact Jim Gory 407-342-4282 jim@rooftechassociates.com
Dave Plumb will respond with a reply 407-324-0599 david.plumb@comcast.net