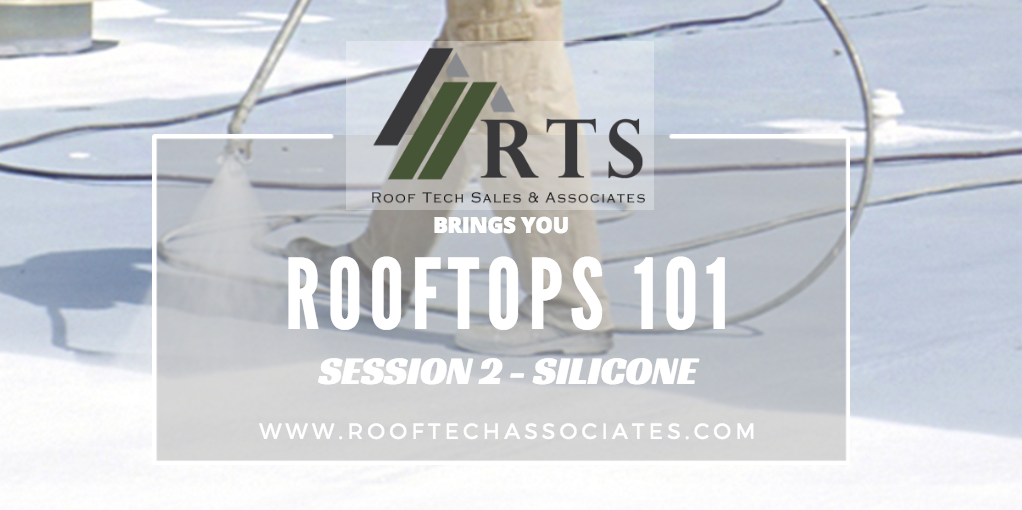 It's that time again! Session 2 of our Mini Roof-MBA series begins today of Rooftops 101 discussing the important facts about Polyglass and Silicone products.
Session 2 Silicone
Polyglass White Coatings
Polyglass® became a leading manufacturer of modified bitumen roofing membranes in Europe in the 1960s and introduced its products and technology to the United States in 1992. Since then, Polyglass has grown to be a leading innovator in the roofing industry.
In response to the increasing demand for durable white reflective roofs, Polyglass U.S.A., Inc. launched its latest white roof coating system with a line of advanced silicone roof coatings products that include high solids and solvent-based coatings, as well as primers and accessories to complete the system.
Polyglass silicone roof coatings are inorganic, moisture-cured coatings that provide a seamless, flexible and durable protective barrier against weather elements. When you use silicones, future coating opportunities can be diminished because they don't lose dry millage and they can be tough to recoat because nothing sticks to silicone not even silicone.
Our products are resistant to ponding water but there isn't a code agency anywhere that allows ponding water to remain on any roof system. We are a ROOFING MANUFACTURE that has to adhere to the regulations of the governing bodies for our industry specifically Florida Building Commission, Miami Dade and the NRCA. We are NOT a paint manufacturer.
The General Details
Inorganic compounds lose very little mileage over long periods of time

Moisture cured and can take rain shortly after installation making wash off less likely
High solids and high solvent based formulas
PolyBrite 90
96% solid volume
PB90 needs primer on all substrates because it has such a high solid content that adhesion is slightly less effective than PB 95
PolyBrite 95
Only needs primer when going over asphaltic substrates
No primer necessary when going over metal or single ply, the solvents "etch" the surfaces of those substrates
PolyBrite 97X – A&B
Two part epoxy primer that keeps asphalt substrates from leaching through the top coat of the silicone keeping it from yellowing
Helps create better adhesion for the high solids products
PolyBrite FMT
PolyBrite FMT Field Mix Thickener is a high-tensile polyethylene fiberf
Use in the field by the applicator in order to build up thickness in ponding area and should be used on stress points of the roof as well as reinforcement around penetrations
Enhances sag resistance
To view a portfolio of solutions including acrylic and silicone click here for more detailed information on each product