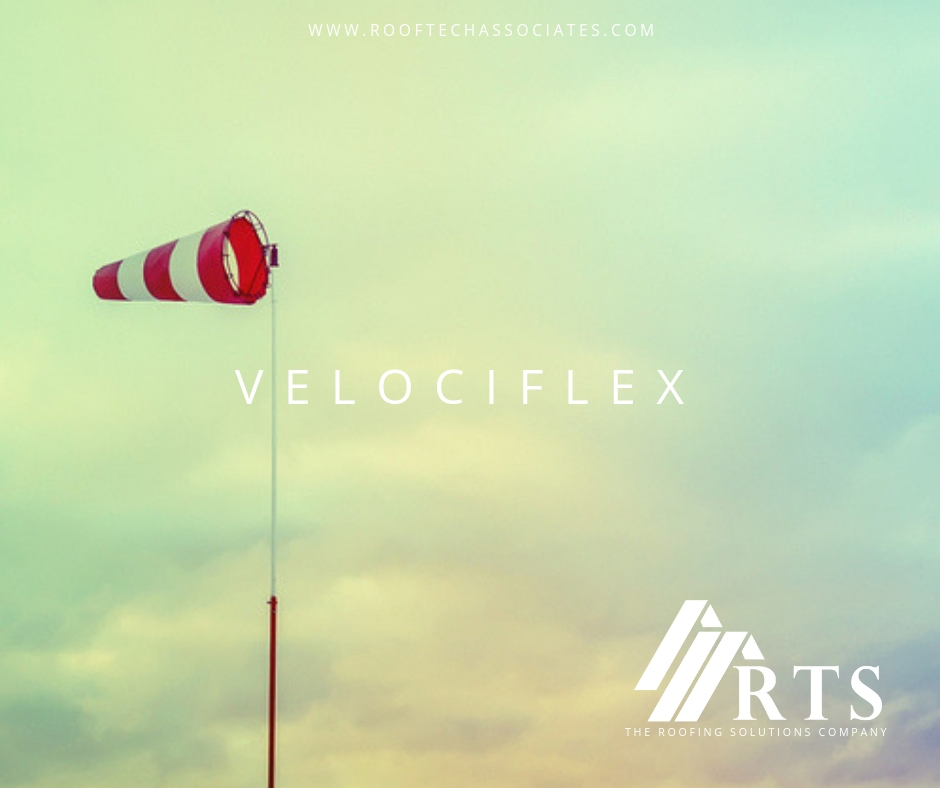 The System Within The Name- the ability to withstand high wind velocity with extreme flexibility.
The Polyglass Velociflex high wind resistant roof assembly is designed for steel or structural concrete decks. This system is suitable for new, reroof (Tear Off) or recover. The assembly consists of insulation (preliminary attached), mechanically attached base sheet, optional base ply with a bonded roof cover.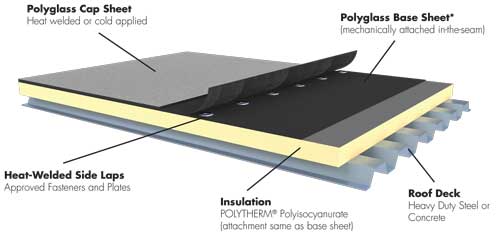 Simple to understand, explain, support and believe in! Even better — all of these benefits are now available to our architect, engineer, consultant and contractor base with the quality of our products! Click the image above for an installation video.
The density of the fasteners installed on the side lap of the base ply along with the specific Polyglass product being used shapes the ultimate negative uplift capabilities. Along with the assembly design from the deck up, the cap ply bonding method is used to shape and determine the negative uplift capabilities. All methods of attaching the cap ply (APP & SBS) are available depending on the negative uplift desired. Torch, Asphalt, Cold Applied, and Self-Adhered.