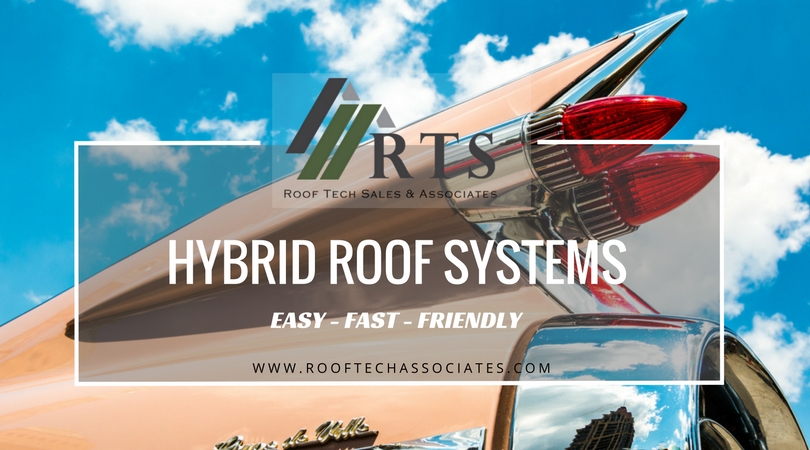 Hybrid Roof Systems
Ease of  Application / Fast Watertight System / Production Friendly
Modified Bitumen systems continue to evolve.  In an effort to remain competitive and with the decline in hot asphalt applied roof systems, Modified Bitumen systems are more effective than ever.  Now that there is increased usage and acceptance of self-adhered roofing why not combine previous practices and today's technology and create a hybrid system?
The new hybrid…It used to be combining the "old" built up roofing method of mopping two plies of Type IV fiberglass and a Mod Bit, was considered the Cadillac of roof systems. Those systems became too expensive from a labor perspective. Now that roofing projects have become more about "labor bids" how can you remain competitive and efficient?  Reduce crew sizes, install more square footage and get the roof watertight at the same time.
Polyglass has great options for you. Elastoflex SAV, use our self-adhering base sheet over an approved substrate and torching either Polyflex G or Polyfresko G. SAV offers you an easy and production friendly installation. SAV consists of two squares of coverage that your crews can have the roof watertight with less effort. Self-adhered installation practices are still required. And don't forget to roll the SA to ensure contact with the substrate and adhesion.
Heat welding Polyglass Polyflex G or Polyfresko G to the Elastoflex SAV will give you the redundancy that the BUR systems provided and durability that single ply roofs cannot (remember the weakness is in the name). Heat welding our App membrane to the SAV creates a monolithic compound that will meet the budgetary and warranty needs of nearly any project.
Learn more about hybrid systems using Polyglass products from Roof Tech Associates, call Jim Gory 407-342-4282, jim@rooftechassociates.com or Paul Tillotson 402-407-2062, paul@rooftechassociates.com Roof Tech Associates, they'll help you find the best product for your project.